Throwing a Mario Bros party? We've gotcha covered!!

Several super cool invites to choose from – thank you cards too!
We've also got a very super fabulous printable party package that has EVERYTHING you need!
For my own son's Mario party, I made a few other things too – like this incredibly EASY centerpiece: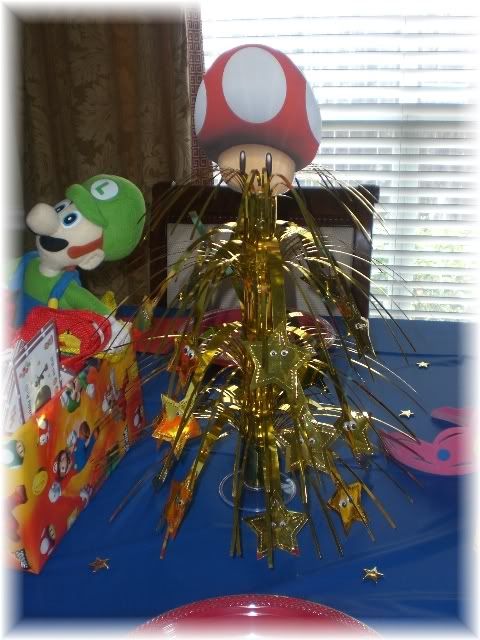 Favor Boxes – Just print the design on to card stock and fill with chocolate coins:
The template for the box can be purchased HERE!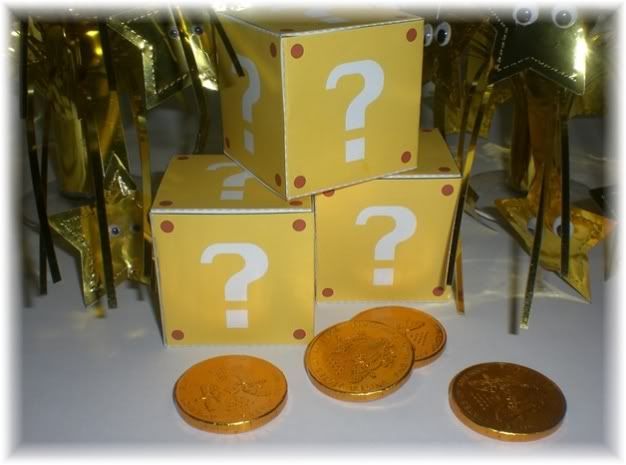 To Order the Template for the Boxes CLICK HERE!
Party Hats – What's a Super Mario party without Mario and Luigi hats? I just used red and green baseball hats purchased at a local craft store. I made the L and M emblems out of adhesive backed felt and stuck them on to the front of the hats. They turned out really cute, and the kids LOVED them!
Goody Bags – I bought some small, solid colored bags from Michael's and made tags for them… simple, but cute!
You can also see a bit of the plates I made behind the bags. I attached a circle of Mario Bros. wrapping paper to a plastic red plate, and then glued a clear plastic plate on top.
Party Game – These are scratch-off cards (like lottery tickets). If you got a winning ticket, you got a prize.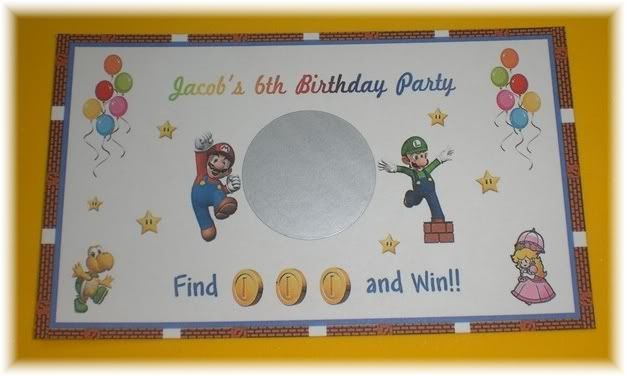 Candy Bar Favors: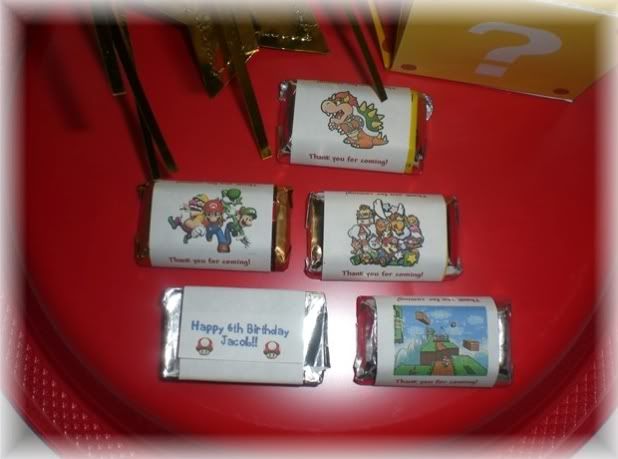 The Cake – Used a Wilton character cake pan from the 1980′s that I found on ebay!
Ignore the fact that Mario looks like he is wearing lipstick. LOL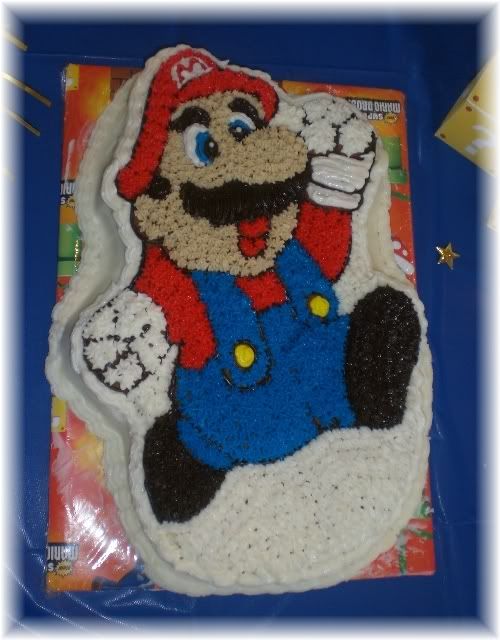 Mushroom Cupcakes – The white dots are pieces of white chocolate.
You can purchase the template to print your own mushroom cupcake wrappers HERE.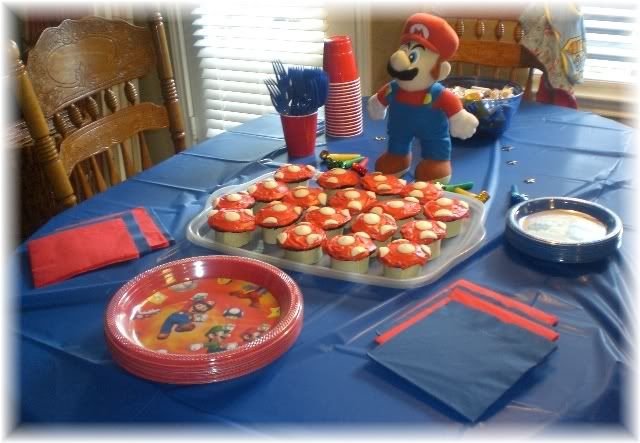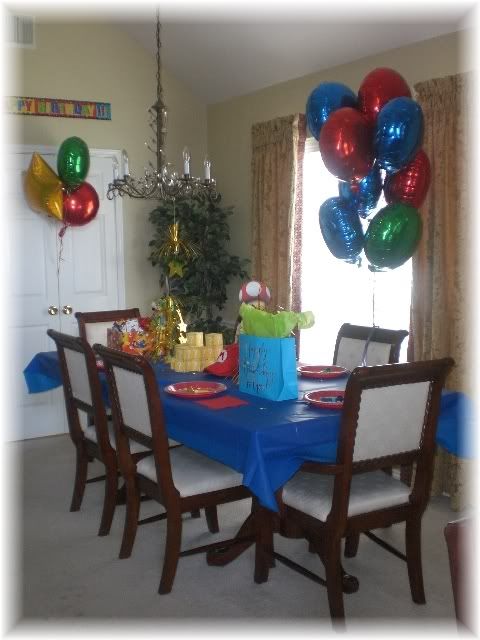 For more Mario Bros party inspiration, visit our Mario Bros Party Pinterest Board!